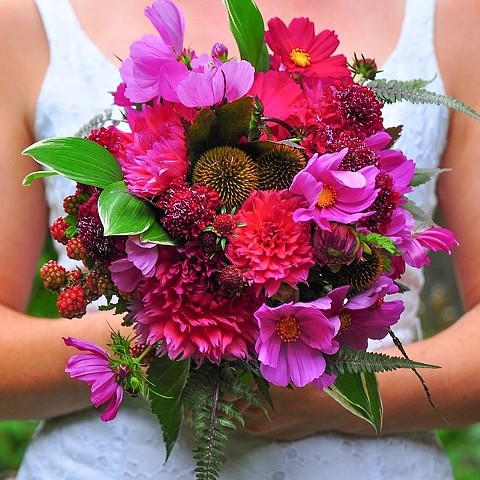 Amy Jacobus was drawn to New York City to pursue her Fine Arts Degree and in the course discovered a love of flowers. She has been a floral designer in New York City for over twenty years working for the city's most prestigious special event companies, retail stores and publications.
As a designer she has always found inspiration in New York's import flower market but her passionate interest and enthusiasm is being able to use locally-sourced products, the most exquisite and freshest flowers from local growers whenever possible. Amy's work has been praised for its harmony of colors, amalgamation of textures and its unexpected elements, specializing in beautiful one-of-a-kind arrangements for weddings and special events.
She would be happy to create your wedding or event flowers not only as breathtakingly as possible but as " green" and locally grown as well.
Please free free to contact us with any questions or to make an appointment.
Follow us on instagram :amyjacobusflorals